3 Holiday-Themed Events in Ohio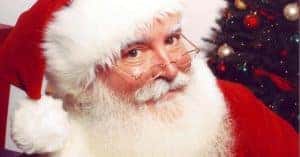 The holidays are here, and Ohio always has a lot of great holiday-themed events. You'll find events targeted specifically toward small children, and others that the whole family will love. You could stick around close to home, or get out and explore Ohio with a short, one-tank road trip. Here are three great ideas to help you plan a holiday season full of fun.
Santa in the Caboose
This time of year, Christmas is everywhere even before Thanksgiving is over. At 4100 Columbia St. in Hilliard, you can see Santa in the Caboose. It is being held on December 10 from 3 p.m. to 6 p.m. It is a great chance to experience the holiday spirit in the historical village at Waver Park. There will be live entertainment, as well as a plethora of kid-focused activities. One of the most interesting parts of the celebration is the way that it is decorated. Holiday lights cover the entire village, but the other decorations are period pieces. It is a great way to experience some of Ohio's rich history while celebrating the holidays.
Cookies with Santa
Franklin Park Conservatory and Botanical Gardens in Columbus is another great place to celebrate the holidays. On December 17, Franklin Park is hosting a family event called Cookies with Santa at Franklin Park Conservatory and Botanical Gardens. Admission to the event is free for your entire family. The main activity is decorating cookies, but you can also sit by the fire and enjoy several hot beverages available onsite. There is also a scheduled appearance by Santa and several of his reindeer. It's a great way to enjoy the season before the end of the year.
Lights Before Christmas
If you are into checking out holiday decorations, then you should try Lights Before Christmas at the Toledo Zoo. It is being held 3-8 p.m. on Sunday through Thursday, and 3-9 p.m. Friday and Saturday. Admission costs $17 for adults and $14 for kids and seniors. Not only will you get to see a wide range of animals in different environments, but there are also special events planned. You can try the Ice Slide and Winter Village which are only around during the holiday season. A range of different ice carvings done by local artists will be available, and you can have live animal encounters with different species around the zoo. The zoo has its own Christmas tree this year. It is an 85-foot tall spruce that is fully decorated in the holiday fashion. If you have never seen a giant Christmas tree, it is a great way to make it your first experience.
The holidays are quickly approaching. With Thanksgiving finished and Black Friday over, Christmas is coming up soon. If you are in Ohio, then you are within an easy driving distance of these and many more holiday events. Visit Preston Kia to check out a few cars that can help you make all of these trips in comfort and in a reliable vehicle.