5 2017 Kia Models Still Available at Preston Kia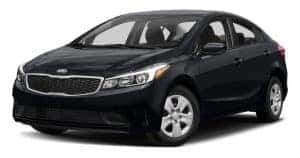 As the year 2017 comes to a close, the new 2018 model year vehicles are hitting the market. With new features, styles, and colors, the new models will get a lot of attention in the coming months. However, there are still plenty of 2017 models available. Many of them have features that are comparable to the 2018 models, and you may be able to get them at a better price for your budget. Here's a look at five 2017 Kia models still available at Preston Kia.
2017 Kia Sportage LX
The Kia Sportage LX is a great option if you are looking for performance and comfort features. Preston Kia has models with the Cool & Connected Package which adds dual-zone automatic climate controls and advanced audio equipment. You can get the Kia Sportage LX with a variety of different features including roof rails, 17-inch alloy wheels, and cold weather packages. The Sportage is also fuel efficient with 2.4L 4-cylinder engine paired with a six-speed automatic transmission.
2017 Kia Cadenza Premium
For a higher level of luxury, you can try the 2017 Kia Cadenza Premium which comes loaded with a range of luxury features. Equipped with a 3.3L 6-cylinder engine and an eight-speed automatic transmission, the Cadenza is great for cruising on long trips while maintaining its efficiency. The added four-wheel independent suspension system helps keep the ride smooth and quiet, which will let you take advantage of the SiriusXM radio or connection with your smart device.
2017 Kia Niro EX
The Kia Niro gained popularity in the 2017 model year for its advanced technologies that let it get up to 51 mpg. That is relatively unheard of and gives it one of the longest driving distances in history. The 2017 model comes with a range of other features like heated seats and traction controls for adverse weather conditions. It also comes with Kia's safety features including a blind spot monitor and automatic headlights.
2017 Kia Sedona LX
Another great option is the 2017 Kia Sedona LX which is just right if you a have a larger family or a small business to run. Having a van gives you the versatility that you need for different situations. Even though it is a van, the Sedona can still perform like other vehicles thanks to its 3.3L six-cylinder engine. The Sedona's comfortable interior makes it a great family vehicle. However, the rear folding seats are great for increasing your storage capacity. That way you can handle any package that you need to transport.
2017 Kia Optima LX
The Kia Optima is one of the most well-known and sought-after vehicles on the market. It is the perfect balance between performance and luxury with its four-cylinder engine and 25 mpg performance. It also comes loaded with luxury features, a stylish interior, and a range of color options to fit your style preferences.
Preston Kia is the place to go to learn more about the 2017 Kia models that are still on the market. Check them out today to take advantage of the great pricing and availability options the Preston Kia can offer you.