Where to Get Great Coffee in Middlefield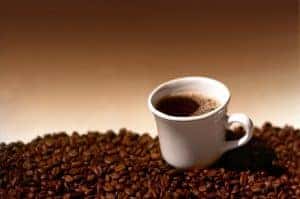 Are you all about a good cup of coffee or tasty mixed concoction? If you live in Middlefield, you can start your morning with something better than what the major chains offer. These independent coffee shops all have just what you need, and no two are the same.
Ferroni's Allegro Cafe & Bistro
Known for its warm atmosphere and desserts as amazing as the coffee, Ferroni's Allegro Cafe & Bistro is hard to beat. The building was originally a two-story house and still has the neighborly feel thanks to the large couches and tables. The prices for even the larger, more complex coffee drinks and espresso bar mixes are very reasonable, making this an affordable daily stop. If you want an awesome lunch to kick into high gear, get one of their pressed panini or filled croissants with their soup of the day.
Cellar Door Coffee
This cute and cozy shop has a charming lower level with strung-up lights and fresh flowers, and the upper level is just like a nicely furnished modern home. Regulars come back often because the staff come up with new drink ideas all the time. Cellar Door also has menus for breakfast and lunch. Pair your drink with a fresh fruit salad, apple fritters, a turkey club sandwich, or one of their daily donut creations. A supper menu is in the works as well.
Open Door Coffee Company
This cafe's slightly roomy seating area and diverse antiques give off an interesting vibe that you don't get from the average coffee shop. Open Door is also a bakery, so give some of their devilishly rich cupcakes a try if you're after something sweet. Regular customers praise Open Door for their service, cold brew coffee, dark roasts, and espresso. Harry Potter fans, ask about the butterbeer!
Coffee Corners
There are many reasons to visit this quaint shop, including coffee, ice cream, wine, tea, soft drinks, antiques, and even a lunch menu with soups and salads. Many students and passionate readers come to enjoy the library-esque atmosphere and comfy furnishings. If you visit in the early morning, the hot oatmeal is made with real maple syrup making it a sweet way to start your day.
The Buckeye Chocolate Cafe
The Buckeye is a mix of coffee shop, restaurant, bakery, and chocolatier. Dark wood tables and drinks served in mason jars add a nice touch and, apart from common coffee drinks, you can get Italian sodas, fruit smoothies, bagels, and a killer red pepper hummus wrap. Naturally, many come for a custom bag of chocolate delights to woo a special someone, but you can also get convenient and attractive packages of their chocolate-dipped pretzels, nuts, popcorn, and cookies.
The independent coffee shop market is growing once again, and competition has led to the rise of these awesome Middlefield cafes, restaurants, bakeries, and more. Each one is a far better prospect for a date, regular morning pick-me-up, or midday lunch than the incessant chains selling coffee on every block. Give them a visit and you'll discover some good people, beautiful places, and far better brews.