Where to Get Pancakes in Burton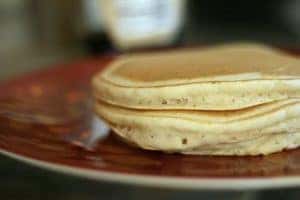 Did you know that for some, Burton, Ohio is nicknamed Pancake Town USA? Burton is well known for having delicious pancakes, so it can be difficult to know where to go to get the best pancakes. Here are just some of the local favorites to hit up for a tasty plate of pancakes in Burton.
JC's Restaurant
Located at 13816 W Center Street, JC's Restaurant serves up a wide range of delicious food items for breakfast, lunch, and dinner. While you definitely want to check out JC's Restaurant for breakfast, the lunch and dinner menu is extensive, offering a wide range of American favorites. This includes steak, whitefish, spaghetti, and country fried steak. No matter whom you're dining with, they'll be able to find something that they want to eat off the menu.
For breakfast, you can enjoy classic breakfast plates, such as a breakfast wrap with scrambled eggs, onions, peppers, sausage, and American cheese or two eggs, two pancakes, and two slices of freshly cooked bacon. The restaurant serves two different types of pancakes for breakfast: buttermilk and blueberry. Additionally, you can get a heaping stack of Texas French Toast or a Fresh-Made Belgian Waffle. All items are served with Real Geauga County Maple Syrup. If you're really feeling up for a treat, you can get cherry, blueberry, or ice cream to top your pancakes and bring even more flavor to the dish.
Jimmy's
Technically located in nearby Painesville, Jimmy's is located at 50 N State Street and is a great family run restaurant with a friendly environment. Although the restaurant is open later on Fridays for dinner, the restaurant has otherwise sporadic hours. It is currently open from 7 a.m. to 3 p.m. from Tuesdays to Thursdays, and 7 a.m. to 2 p.m. on the weekends. It's worth calling ahead to confirm operating hours. Breakfast is served all day, in addition to well-crafted lunch items such as French Dip Sandwiches and Bruschetta Salads. All menu items are made from scratch and made to order.
For breakfast, Jimmy's offers a wide range of American classics and Italian-inspired breakfast items. Try the Eggs Rothschild, which is two poached eggs on top of delicious beef tenderloin medallions on an English muffin with creamy Hollandaise sauce and crispy breakfast potatoes. Or order one of Jimmy's Omelettes with tons of veggies or breakfast meats. In terms of pancakes, you can have them filled with seasonal berries or chocolate chips. If you're feeling especially adventurous, try a short stack of pancakes with both.
Eating breakfast out at a restaurant is a great way to get your day started and relax over a delicious meal. Although both of these restaurants offer a delicious lunch and dinner menu, they both have great pancake options as well. For many locals living in the area, these restaurants are among their breakfast favorites. The next time you pass through Burton, Ohio, make a commitment to eat breakfast at one of these restaurants. It will make it well worth getting up for a delicious meal.